Bespoke Weddings
Make your Wedding Dreams a Reality
Bespoke Weddings work with the leading Wedding Venues & Suppliers across the Midlands, to enable couples to achieve their Dream Wedding, within their Budget.
We run regular unique Win a Wedding Competitions and Exclusive Offers with selected member Venues & Suppliers, which help us to turn couples wedding dreams into reality!
The Platinum Wedding Service
We provide the Platinum Wedding Service in association with the WVSA, which is included in all of our Bespoke Competition & Exclusive Offer Packages, and includes;
Our Bespoke Wedding Planners are on hand to offer support & guidance with selecting and arranging your perfect Wedding Venue and finest Suppliers to suit your budget.
The WVSA Wedding Website will enable you to share photos and all of your Wedding Day information with your guests! Including; Online RSVP Feature, Gallery Page & much more!
Wedding Insurance Cashback
Wedding Insurance can provide you with financial protection for many eventualities. If you choose to purchase your Wedding Insurance with one of our providers, we will issue you with £35 cashback!
Our WVSA Accredited Suppliers offer fantastic savings and discounts through our Bespoke Competitions and Exclusive Offers, with potential Supplier savings of over £3,000!
The WVSA
All of the Wedding Venues & Suppliers that we work with at Bespoke Weddings are accredited members of the The Wedding Venues & Suppliers Association (The WVSA).
The WVSA appoint Wedding Venues & Suppliers, that combine high standards of quality, professionalism and customer service, with outstanding value for money.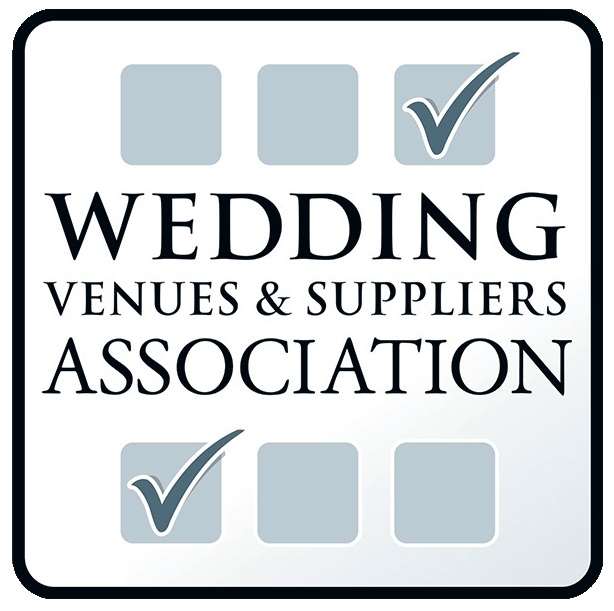 Bespoke Couples
Some of our favourite photos from the Weddings we have worked on…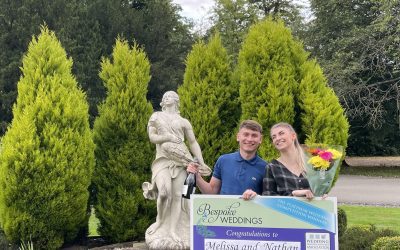 RINGWOOD HALL COMPETITION WINNERS MELISSA VERNON & NATHAN COLEMAN 20th June 2024CONGRATULATIONS Melissa & Nathan have been selected as Round One and Round Three Winners of our Ringwood Hall Bespoke Competition! Their prizes included; Venue Hire, a Supplier...
read more
We would love to say thank you for choosing us as round 1 winners 😍dream come true for the venue we loved, if it wasnt for you guys picking us we would of never been able to get married for at least 10 yrs, so we are so excited so is our son 😍❤️thank you to Aimee for all the help so far shes been brilliant xxxxxx
Natasha Warner 28/10/2020
A quick and Huge thank you to Bespoke Weddings for us winning our Venue at Goosedale. It was a dream venue for me and I'd never thought we'd be a part of those having our picture taken at the infamous gazebo! (with the pugs of course) And thank you to Kirsty, our wedding planner, I feel we've done so much already! Roll on September 22!
Danielle Jeffery 27/11/2020
We would just like to thank Louise Dickie from Bespoke for all of her help so far. We are over the moon to have won round 1 at Netley Hall
We are looking forward to the rest of our journey with Bespoke & Louise of course. You have been amazing and so reassuring through this lockdown period too. A massive massive THANK YOU
Aleah-Marie Evans – 26/11/2020
Everyone who is planning on getting married need to enter a bespoke competition, believe me you will not regret it! 
Me and joe were more than overwhelmed when we received a call off Maria to say we had won Round one of the competition. 
Next August we will be getting married at the most gorgeous venue, Stoke Rochford Hall. We feel unbelievably lucky and are super excited!
We was so nervous to meet Maria at our venue as we genuinely thought it was too good to be true..but she was amazing, she went through absolutely everything we needed to know and despite the difficult timing and situation at the moment she has be absolutely fantastic and kept in contact throughout.
Thank you to everyone at bespoke weddings for making our dreams come true and finally having the chance to afford our dream wedding
Chelsea Thomas 28/04/2020
Can't even begin to Express how happy scott and I are to have won round 1 of the Bespoke wedding competition
When I got the call from laura I was in shock didnt know wot to say was totally speechless
we can't wait to plan our wedding thank you so much
Annette Goodison 21/10/2020
Myself and 
Matthew L T Plant 
want to say a HUGE thank you to Charlotte, from the moment we got our call to all the questions we've asked her since, she has been so lovely and helpful
Both of us fell in love with Moddershall Oaks when we went to look around at a wedding show and when I saw that old school friends had also used to Bespoke Weddings to get married, we just had to enter and try our luck.
We both were shocked to say the least when we found out we won Round 1 but we couldn't be happier that we will be getting married at such a beautiful place
.
What makes Moddershall even more special to us is that Matt asked me to marry him at the same spot where we will both say 'I do'. We're now counting down until August 2022!
Hannah Shingler 14/10/2020
We cannot thank Keely enough for how amazing she has been throughout our whole process. We were fortunate enough to win the round one in the competition, which without it we wouldn't be getting married! Both bespoke weddings and Keely are absolutely amazing, there's a lot of thought put into the services they offer and constantly on the ball with their responses.
I'm literally lost for words! Thank you! 5
's!
Jade Mallett 13/10/2020
Myself and Lee would like to thank Katie for her help in planning our wedding and we are to be married May 2022. We are both shocked to have won 1st round to win wedding venue at Quorn Grange Hotel. When I entered I just did it thinking you got to be in it to win it but never thought we would. Thank you again
Kiersty Hudson 6/10/2020
Myself and Matt have recently booked our wedding with Alice. We still can't believe we have won but the most amazing part is how helpful Alice has been! Alice helping us book suppliers has taken such a huge weight off us….(Not that Matt has much say! He nods and agrees
). Can't wait for the big day to happen and it's all thanks to Bespoke!
Simone Deakin 15/09/2020
WHAT ARE YOU WAITING FOR...
Let's Plan Your Big Day!