Meet The Team
Wedding & Event Planner
Natasha Sellers
General Manager – Derbyshire
After completing my Law degree I started looking down various career paths and came across a Wedding Planner position with Bespoke Weddings! Of course the most logical step after studying Law! I had just helped to plan my friends Wedding, which ignited my passion and interest in the Industry, so I applied for the job and the rest as they say is history!
What is your favourite Film?
Do you have any strange habits?
I have to set the volume on everything to an even number! I hate odd numbers!
What is your favourite Holiday?
Italy… mainly because of the food!
What is your guilty pleasure?
Louise Marsden
Sales and Marketing Manager – North Derbyshire
My sister is possibly the most laid back person on the planet so when it came to her hen do and wedding this is where I stepped in to help! From there I did a course at the Wedding Planning College then joined Bespoke Weddings in 2015. I started out Wedding Planning for a couple of years, and after havng a baby I now work part time as Sales & Marketing Manager.
Who is your Celebrity Crush?
Gino D'acampo, loving Italian food helps too!
What is your unpopular opinion?
I HATE everything about ketchup!
Your strangest pet?
A one eyed tortoise named Patch! Although my black lab can sometimes be quite strange too….
What is your guilty pleasure?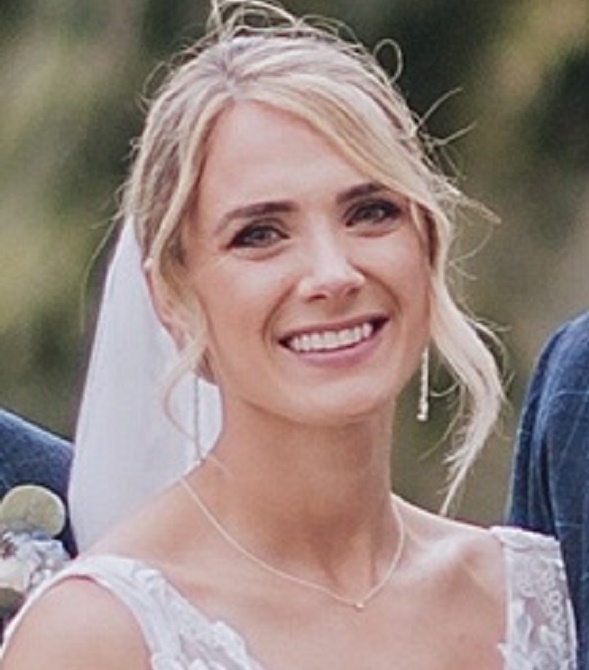 LAURA BOOTH
Regional Manager & Bespoke Wedding Planner– south yorkshire
Originally from Buckinghamshire, I fell in love with Sheffield and the North after completing my English and Theatre Degree at the University of Sheffield. My love for Weddings has been ongoing for years, my laptop has plenty of Word documents filled with images of venues, themes, and wedding dresses! However after working in corporate events in London for a couple of years, I took the plunge and moved to the city I love and to do my dream job as well!
What do you do in your spare time?
Power-lifting/bodybuilding and cooking!
What is your favourite movie?
Sex and the City (that wedding dress though!) or any of the Lord of the Rings films.
What wouldn't you be caught without?
Biros, my diary, and a lip-kit.
What makes you laugh the most?
Dog videos and my husband!
Heather Wright
REGIONAL MANAGER & Bespoke Wedding Planner- Staffordshire
From a young age, I have always dreamt of planning my own wedding. The thought of so many different elements and so many different choices, being pulled together to create one magical day, sparks a real desire to create something truly magnificent! I have 11 years of experience in the hospitality industry, building rapports and connecting with people from all walks of life, which I thoroughly enjoy. I guess my journey really started when my best friend asked me to help her plan her wedding. I utterly loved being able to help her turn her dream into a reality and this ignited my passion for weddings.
What is your favourite time of the year?
What is something you could spend hours doing?
Listen to music! Whether that be old country music, rock, power ballads or the charts! No matter what the mood, there's always something to suit. I love the power of music!
Where would your favourite holiday destination be and why?
Italy! I think there's something truly remarkable about there; traveling down the river on a gondola, walking around vineyards and lapping up the sun. Plus, it seems like such a romantic place.. or maybe I've just watched 'Letters to Juliet' a few too many times!
What is your favourite food?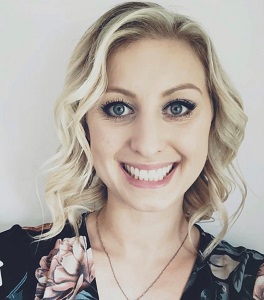 Alice Warren
Sales & Marketing Manager & Bespoke Wedding Planner – Derbyshire
Over the years I have completed different courses and tried my hand at quite a few jobs, from working in civil engineering to fitting bulbs & mixing paint at Halfords! I was in search of a job where I could make others happy and also find joy and purpose for myself. In recent years I have assisted in planning events and offering a hand organising aspects of friends and relatives weddings, and found it suited me perfectly. I am so grateful to join Bespoke Weddings and be given an opportunity at a career where my creativeness, enthusiasm and passion can shine!
What do you do in your spare time?
I really enjoy fitness and walking– I walked the Yorkshire three peaks a few years ago in aid of Macmillan.
What is your favourite food?
Pizza (or basically anything covered in cheese)!
How do you relax?
I have always enjoyed reading and currently working my way through a bucket list of the best 100 books to read.
What are your hobbies?
I love being out in my garden and love all kinds of flowers – I recently completed a floristry diploma in my spare time.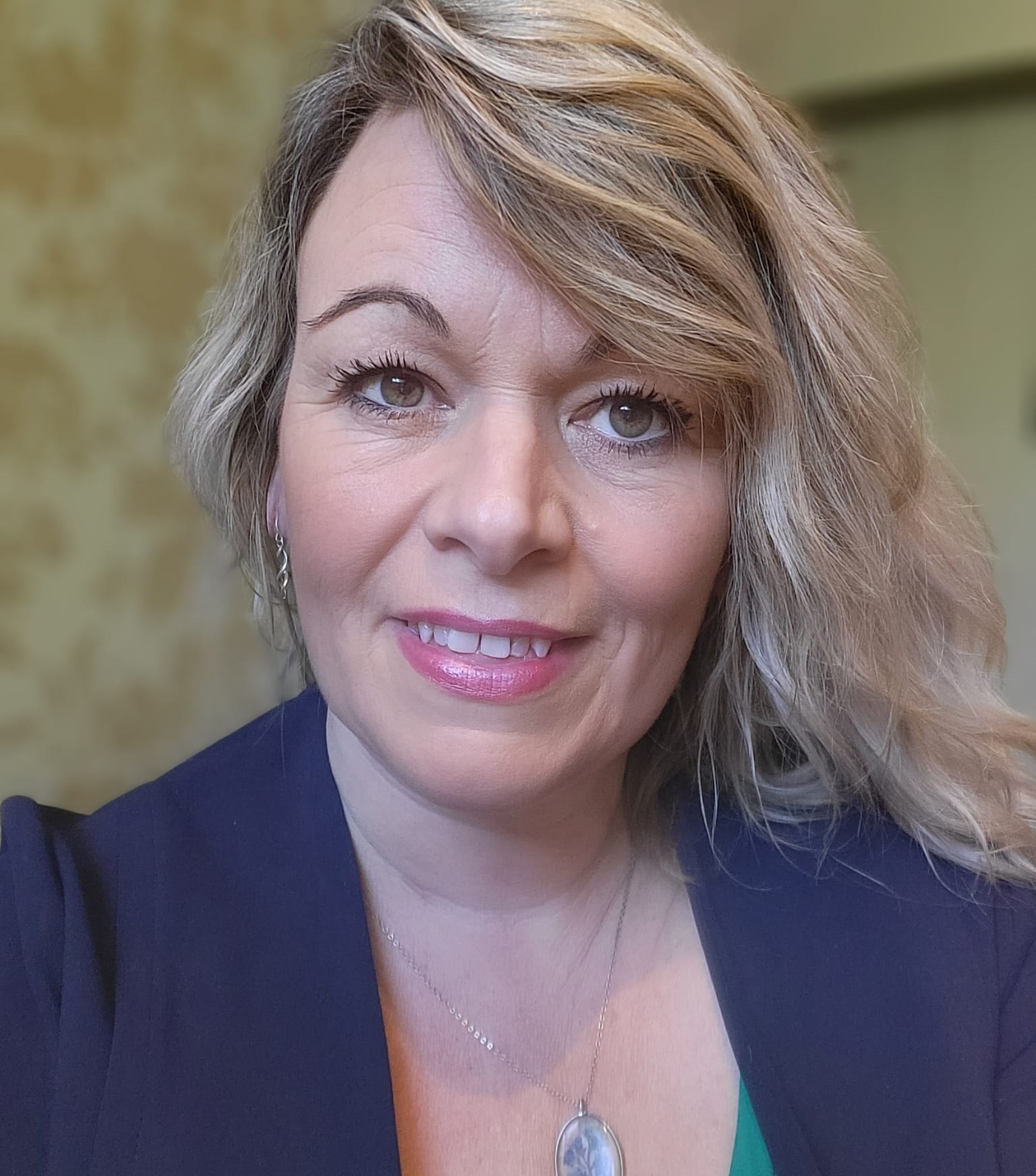 Maria Napper
Bespoke Wedding Planner – Cambridgeshire & Rutland
I have a passion for helping couples create their bespoke wedding day. As a self employed florist I found myself branching out into the wedding circle meeting some fantastic clients and suppliers. This therefore inspired me to extend my role further and apply to become a wedding planner for Bespoke Weddings!
Where is the most exciting place you have visited?
What are your favourite flowers?
How do you enjoy leisure time?
Family holidays and days out, spa days and retail therapy!
Where in the world would you like to visit?
Emily Hankey
Bespoke Wedding Planner – Staffordshire
After studying photography at college, I went on to photographing weddings. A world that that was completely new to me at the time and one that sparked my hunger to be more creative. I have gone on to designing and making wedding invitations, as well as creating digital artwork.
 With 4 years' experience of working in the hospitality industry I knew working as a wedding planner was the path for me. I am now able to take everything I have learnt and love onto this magical journey.
What is your favourite food?
Burgers!! I love finding quirky new places to eat with my fiancé so I can try out new burgers. My parents have told me I'm a little obsessed.
What's your favourite film?
Once Upon a Time in Hollywood by Quentin Tarantino.
If you could visit anywhere in the world where would it be?
Vietnam! It just looks unreal.
What is one strange fact about you?
I have always been a secret metal head with 11 years' experience in ballroom dancing.
Rachel Derrig-Vanzie
Bespoke Wedding Planner – South Yorkshire
After Studying International Tourism Management at university and working overseas, I began my career in Event Planning. Following a few years in the industry I knew it was my passion and where I could let my creativity shine! I had arranged so many engagement parties and wedding celebrations and I knew it was my dream to eventually plan a wedding! I LOVE love, and getting to be a part of a couples wedding planning process is so rewarding, now I get to help the couples at Bespoke Weddings plan their dream day.
What is your favourite holiday destination?
Thailand! Thai food is my favourite cuisine, and nothing beats the white sand and crystal clear waters, plus who doesn't love a ride in a Tuk Tuk!
What are your hobbies?
I ice skate and love to hike!
What is your favourite animal?
I love Giraffe's and my dream would be to stay at the Giraffe manor in Kenya.
How do you relax?
A good spa day and massage or facial.
Georgia Nickels-Pitcher
Bespoke Wedding Planner- Warwickshire & Northamptonshire
The TV programme, Four weddings, is what sparked my love for all things weddings. Growing up I knew that I wanted to be a wedding planner so I went to University to gain my degree in Events Management. I love all the joy and happiness a wedding brings and to be able to help couples achieve their dream day is just simply AMAZING! I am immensely grateful to Bespoke Weddings for giving me the opportunity to peruse my dream career and allowing me to work with amazing couples to help bring their dream day to life!
What is your favourite film?
Beauty and the Beast- This has been my favourite since I was little. 
What do you like to do in your spare time?
I love to spend time with my two Frenchies and family. Oh and of course you can't beat some retail therapy! 
What is your favourite time of year?
CHRISTMAS!! If I could I would have our Christmas tree up all year round (My boyfriend says no every time I ask!) 
How do you relax?
I love to have a snuggle with my Frenchies under the heated blanket watching telly with a glass of wine!  
JODIE EMSLIE
Bespoke Wedding Planner – NORTH DERBYSHIRE
Weddings have been one of my favourite things in life for a very long time. I love everything about them, the love stories, the proposals, the build-up of excitement and of course the magic of the big day its self!
In 2020 I decided I was going to pursue my dream of working in the wedding industry, I became a bridal stylist and LOVED being apart of so many peoples wedding plans. It Is so nice to meet so many people and learn all about the journey with their soul mates. I have always known that being a wedding planner was my dream job, so after a few years of helping brides find their dream dress I am now happily helping many couples plan their dream day!
What is the best advice you have ever been given?
There is no 'right' time in life, its your story to write!
What is your favourite time of year?
Summer! I love the sun and extra long days.
Where is the most exciting place you have visited?
New York! It was literally a dream come true.
What is your guilty pleasure?
Unlimited snacks and binge watching Netflix!
Olivia Tomlinson
Bespoke Wedding Planner – Yorkshire
I have always loved attending weddings and witnessing the joy two people feel on their special day. Recently being involved in wedding styling and dressing so many beautiful venues I knew I wanted to be a part of the longer journey and have a personal involvement within the day, therefore felt a career in wedding planning would allow me to channel all my personal skills while creating and fulfilling visions of others. I feel beyond grateful to work Bespoke Weddings as they allow me to peruse my passion and the rewarding feeling I love so much when seeing a couple's dreams come to life on their big day.
What is your guilty pleasure?
A jar of Nutella and a spoon all to myself!
What country would you love to visit?
What do you like to do in your spare time?
I love a gym class – I find them a great way to clear my mind and release all the endorphins.
What is your favourite cocktail?
A mojito with a fruity twist – Raspberry is my all time favourite!
Marie Adams
Bespoke Wedding Planner – Nottinghamshire
I always knew I wanted to work within the wedding industry but never knew which path I wanted to go down. After trying out various different jobs, I made the scary but exciting decision to become a freelance wedding photographer. My passion for weddings grew, so when I also got the opportunity to become a wedding planner I jumped at the chance! I love working with couples and sharing their excitement for their big day.
What is your favourite time of year?
I love Autumn and all the colours, and of course Halloween!
How do you relax?
I like to get cosy with our six cats and binge watch my favourite shows.
What do you do in your spare time?
I like to visit different areas in the Peaks with my camera, my favourite so far has been Mam Tor sunrise!
What is your favourite food?
Anything involving pasta and cheese!
Kerry darby
Bespoke Wedding Planner- shropshire
After working in the hair industry for over 20 years, I would love nothing more than doing bridal hair. The buzz of the busy mornings, seeing the excitement and emotion in everyone's eyes was such an fulfilment of joy. After planning my dream wedding in 2022, I became obsessed with all things wedding! From looking at new trends, dresses etc to even planning in my head what my vow renewal would be like! Having a job allowing me to be a part of someone else's big day really is something special. 
What is you Favourite time of year?
Definitely spring.  The lighter nights and warmer weather on its way.  Everyone's moods are lifted, the bright colours that roll into our daily outfits.  We all step out of hibernation, I love it!
What is your favourite cocktail?
I love a pornstar martini followed by an after eight martni, like a little dessert!
What is your favourite film?
My go to for easy watching is Jurassic Park, I love dinosaurs.  I am a major horror movie fan, so anything that can get me to scream or be on the edge of my seat!
What is your guilty pleasure?
I'm a sucker for pick 'n' mix.  I have a sweet tooth and terrible for munching through packets of sweets.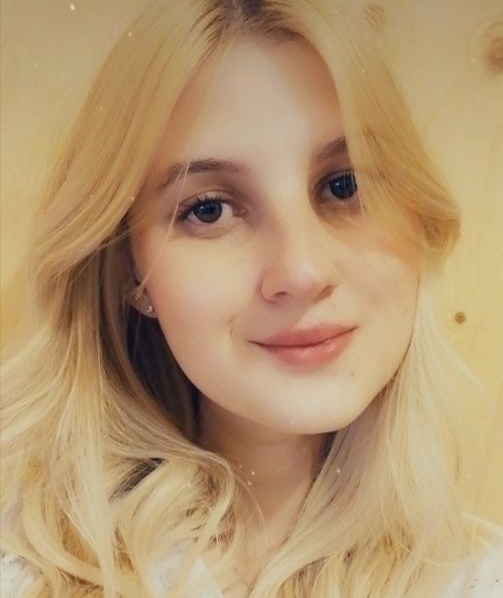 Kirsty Patrick
Bespoke Wedding Planner – South Derbyshire
My love of planning weddings started when I was little and watched 'The Wedding Planner' for the first time. With Bespoke Weddings I now get to call my dream job a reality! I'm looking forward to helping couples plan their perfect day, making their dream a reality too. I'm a sucker for a cute love story and by hearing all about the two of you, I can help inject your personalities into your special day.
WHERE WOULD BE YOUR DREAM PLACE TO VISIT AND WHY?
New Zealand – absolutely beautiful and I have to meet my favourite animal, the duck billed platypus!
WHAT IS YOUR FAVOURITE MEAL?
You can't beat a classic roast dinner!
IF YOU COULD LIVE IN A FICTIONAL WORLD, WHICH ONE WOULD IT BE?
Can I create a hybrid of 'Harry Potter' and 'Once Upon a Time' and live in a land of wizards and fairytale characters? Sounds pretty perfect to me.
STRANGEST PETS YOU'VE EVER HAD?
Chipmunks – called Chip, Munk (inventive I know!) and Snip.
JADE CUMMINGS
Bespoke Wedding Planner – Cambridgeshire
I studied Professional Dance and Musical Theatre for 4 years in Cambridge, graduating in 2020 (the dreaded year of Covid-19). From a very young age I have loved the programme 'Say Yes to the Dress'. I have had a screenshot of my dream wedding dress saved to my phone since 2016!
I've always been the 'planner' and 'organiser' in both my personal and professional life and I absolutely adore seeing other people's ideas and dreams become a reality, I'm such a people person and LOVE all things romantic. Therefore, I'm super thankful to Bespoke Weddings for offering me this opportunity, allowing me to work with couples on the lead up to their special day. I can't wait to chat all things weddings.
WHAT IS YOUR FAVOURITE FILM?
'10 things I hate about you' has to be my all-time favourite film, however my guilty pleasure is 'Miracle on 34th street' (the 1994 version) although it's a Christmas film I can easily watch it all year round.                                                                                                                                                                           
WHERE HAS BEEN YOUR FAVOURITE HOLIDAY DESTINATION?
Thailand, however New York was also amazing!
WHAT IS YOUR FAVOURITE ANIMAL?
ELEPHANTS!! from a very young age I have always adored Elephants.
WHAT IS YOUR ZODIAC SIGN?
Kerry Dixey
Bespoke Wedding Planner – West Midlands
I have always had a great love for planning events for my family and friends so when I found myself questioning my next steps after maternity leave, wedding planning was the only thing I really wanted to do! My background is primarily in Hospitality in a variety of settings but for the last 4 years I have been self employed creating handmade gifts and keepsakes, largely for the wedding party or the bride and groom themselves. Helping couples plan and achieve their perfect day is a dream come true for me and I am so grateful I get to do it as a career!
What is your guilty pleasure?
Country Music! I listen to it all day every day, I am totally obsessed!
Who is your celebrity crush?
Henry Cavill tops the list for me!
What would be your dream holiday?
DISNEYWORLD! I plan to travel to a few states over a few weeks but taking my girls to Disney is top of the list!
Where is your favourite place to visit?
A little bit of a different answer but I love to visit my parents in Spain! Seeing them is the best part but the gorgeous weather and the swimming pool is up there too!
TASH JONES
Bespoke Wedding Planner – WARWICKshire
I come from a production background, working in animation; I have developed a keen eye for detail and the skills to make others visions become a reality. My desire to make others happy and love for organisation eventually led to me deciding I just have to help others with their big day. It's my dream to see couples tie the knot and know that I've done everything I can to make the experience as special as possible!
What do you do in your spare time?
What are you favourite flowers?
Gypsophila, also known as Baby's-Breath.
Who is your celebrity crush?
Formula 1 Driver Lando Norris.
What is your favourite cocktail?
You can never go wrong with an Espresso Martini.
Bethanie Cyrek
Bespoke Wedding Planner – NOTTINGHAM & LEICESTERSHIRE
I fell in love with weddings when I started my first ever full time job at 16, working at a local wedding venue. I would get to see hundreds of wedding days from start to finish but I always wanted to be apart of the before process that makes the day so special! I knew from then onwards that I wanted to become a wedding planner.
I love getting to know people and it is an absolute dream of mine to have the opportunity to help plan a couples special day! Alongside this, I am now planning my own wedding and can't wait to share this exciting journey with others!
What's your favourite film?
All of the Harry potter films (The Prisoner of Azkaban / Order of the Phoenix are my favourites)!
Where would you like to visit?
I have only ever been abroad once, so I have a huge list… Mauritius, Italy, Florida, Santa Monica, Greece, Barcelona, Bahamas, Australia, Barbados… and many others! 
What is your favourite time of year?
Winter, I love everything to do with Christmas and cosy nights.
What is your guilty pleasure?
Cadbury's chocolate spread or cheesecake!!
WHAT ARE YOU WAITING FOR...
Let's Plan Your Big Day!