Meet The Team
Wedding & Event Planner
Natasha Sellers
General Manager – Derbyshire
After completing my Law degree I started looking down various career paths and came across a Wedding Planner position with Bespoke Weddings! Of course the most logical step after studying Law! I had just helped to plan my friends Wedding, which ignited my passion and interest in the Industry, so I applied for the job and the rest as they say is history!
What is your favourite Film?
Do you have any strange habits?
I have to set the volume on everything to an even number! I hate odd numbers!
What is your favourite Holiday?
Italy… mainly because of the food!
What is your guilty pleasure?
Louise Marsden
Sales and Marketing Manager & Bespoke Wedding Planner – North Derbyshire
My sister is possibly the most laid back person on the planet so when it came to her hen do and wedding this is where I stepped in to help! From there I did a course at the Wedding Planning College then joined Bespoke Weddings in 2015. I started out Wedding Planning for a couple of years and still do a little of this along side being the Sales & Marketing Manager.
Who is your Celebrity Crush?
Gino D'acampo, loving Italian food helps too!
What is your unpopular opinion?
I HATE everything about ketchup!
Your strangest pet?
A one eyed tortoise named Patch! Although my black lab can sometimes be quite strange too….
What is your guilty pleasure?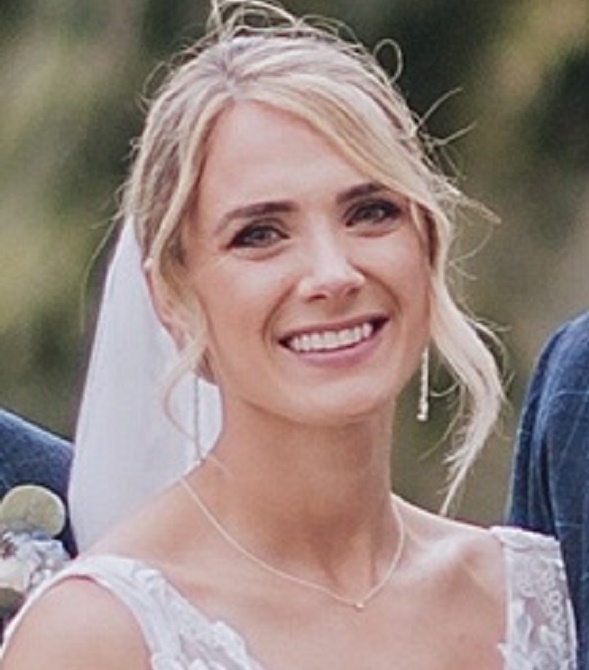 LAURA BOOTH
Regional Manager & Bespoke Wedding Planner– south yorkshire
Originally from Buckinghamshire, I fell in love with Sheffield and the North after completing my English and Theatre Degree at the University of Sheffield. My love for Weddings has been ongoing for years, my laptop has plenty of Word documents filled with images of venues, themes, and wedding dresses! However after working in corporate events in London for a couple of years, I took the plunge and moved to the city I love and to do my dream job as well!
What do you do in your spare time?
Power-lifting/bodybuilding and cooking!
What is your favourite movie?
Sex and the City (that wedding dress though!) or any of the Lord of the Rings films.
What wouldn't you be caught without?
Biros, my diary, and a lip-kit.
What makes you laugh the most?
Dog videos and my husband!
DENISE RUSSELL
Regional Manager – Warwickshire
As Editor and Publisher of National Weddings Magazine and then as Sales & Events Manager of a 5* Wedding Venue, I've been lucky enough to work with couples and wedding service providers for over 20 years. I'm thrilled to be part of the Bespoke Wedding team who help make couples dreams become reality. I'm also delighted to be working with the WVSA to help deliver the Platinum Wedding Service.
How much do you love weddings?
I love weddings so much that my husband and I had two!!! One in Saint Lucia for twelve special family members and friends and then a second for one hundred people at a lovely Wedding Venue in Warwickshire. I had two 'outfits' one for the ceremony and another for the Wedding Breakfast and reception!!
Where are your favourite places to visit?
The Caribbean and Asia. The climate, people, culture, scenery and food is amazing.
What would you do if you won the lottery?
I wouldn't give up work. I'd use the money to fly first class to all my favourite destinations and then, after I'd spoiled my family and friends, I'd set up a few Charities to support the homeless, elderly, animals and Children.
What is your favourite film?
Saving Private Ryan (Guilty pleasure – the Jurassic Park films).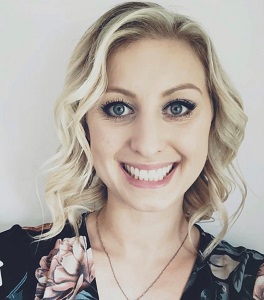 Alice Warren
Sales & Marketing Assistant & Bespoke Wedding Planner – Derbyshire
Over the years I have completed different courses and tried my hand at quite a few jobs, from working in civil engineering to fitting bulbs & mixing paint at Halfords! I was in search of a job where I could make others happy and also find joy and purpose for myself. In recent years I have assisted in planning events and offering a hand organising aspects of friends and relatives weddings, and found it suited me perfectly. I am so grateful to join Bespoke Weddings and be given an opportunity at a career where my creativeness, enthusiasm and passion can shine!
What do you do in your spare time?
I really enjoy fitness and walking– I walked the Yorkshire three peaks a few years ago in aid of Macmillan.
What is your favourite food?
Pizza (or basically anything covered in cheese)!
How do you relax?
I have always enjoyed reading and currently working my way through a bucket list of the best 100 books to read.
What are your hobbies?
I love being out in my garden and love all kinds of flowers – I recently completed a floristry diploma in my spare time.
Maria Napper
Bespoke Wedding Planner – Lincolnshire & Rutland
I have a passion for helping couples create their bespoke wedding day. As a self employed florist I found myself branching out into the wedding circle meeting some fantastic clients and suppliers. This therefore inspired me to extend my role further and apply to become a wedding planner for Bespoke Weddings!
Where is the most exciting place you have visited?
What are your favourite flowers?
How do you enjoy leisure time?
Family holidays and days out, spa days and retail therapy!
Where in the world would you like to visit?
Emily Hankey
Bespoke Wedding Planner – Staffordshire
After studying photography at college, I went on to photographing weddings. A world that that was completely new to me at the time and one that sparked my hunger to be more creative. I have gone on to designing and making wedding invitations, as well as creating digital artwork.
 With 4 years' experience of working in the hospitality industry I knew working as a wedding planner was the path for me. I am now able to take everything I have learnt and love onto this magical journey.
What is your favourite food?
Burgers!! I love finding quirky new places to eat with my fiancé so I can try out new burgers. My parents have told me I'm a little obsessed.
What's your favourite film?
Once Upon a Time in Hollywood by Quentin Tarantino.
If you could visit anywhere in the world where would it be?
Vietnam! It just looks unreal.
What is one strange fact about you?
I have always been a secret metal head with 11 years' experience in ballroom dancing.
Rachel Derrig-Vanzie
Bespoke Wedding Planner – South Yorkshire
After Studying International Tourism Management at university and working overseas, I began my career in Event Planning. Following a few years in the industry I knew it was my passion and where I could let my creativity shine! I had arranged so many engagement parties and wedding celebrations and I knew it was my dream to eventually plan a wedding! I LOVE love, and getting to be a part of a couples wedding planning process is so rewarding, now I get to help the couples at Bespoke Weddings plan their dream day.
What is your favourite holiday destination?
Thailand! Thai food is my favourite cuisine, and nothing beats the white sand and crystal clear waters, plus who doesn't love a ride in a Tuk Tuk!
What are your hobbies?
I ice skate and love to hike!
What is your favourite animal?
I love Giraffe's and my dream would be to stay at the Giraffe manor in Kenya.
How do you relax?
A good spa day and massage or facial.
Heather Wright
Bespoke Wedding Planner- Staffordshire
From a young age, I have always dreamt of planning my own wedding. The thought of so many different elements and so many different choices, being pulled together to create one magical day, sparks a real desire to create something truly magnificent! I have 11 years of experience in the hospitality industry, building rapports and connecting with people from all walks of life, which I thoroughly enjoy. I guess my journey really started when my best friend asked me to help her plan her wedding. I utterly loved being able to help her turn her dream into a reality and this ignited my passion for weddings.
What is your favourite time of the year?
What is something you could spend hours doing?
Listen to music! Whether that be old country music, rock, power ballads or the charts! No matter what the mood, there's always something to suit. I love the power of music!
Where would your favourite holiday destination be and why?
Italy! I think there's something truly remarkable about there; traveling down the river on a gondola, walking around vineyards and lapping up the sun. Plus, it seems like such a romantic place.. or maybe I've just watched 'Letters to Juliet' a few too many times!
What is your favourite food?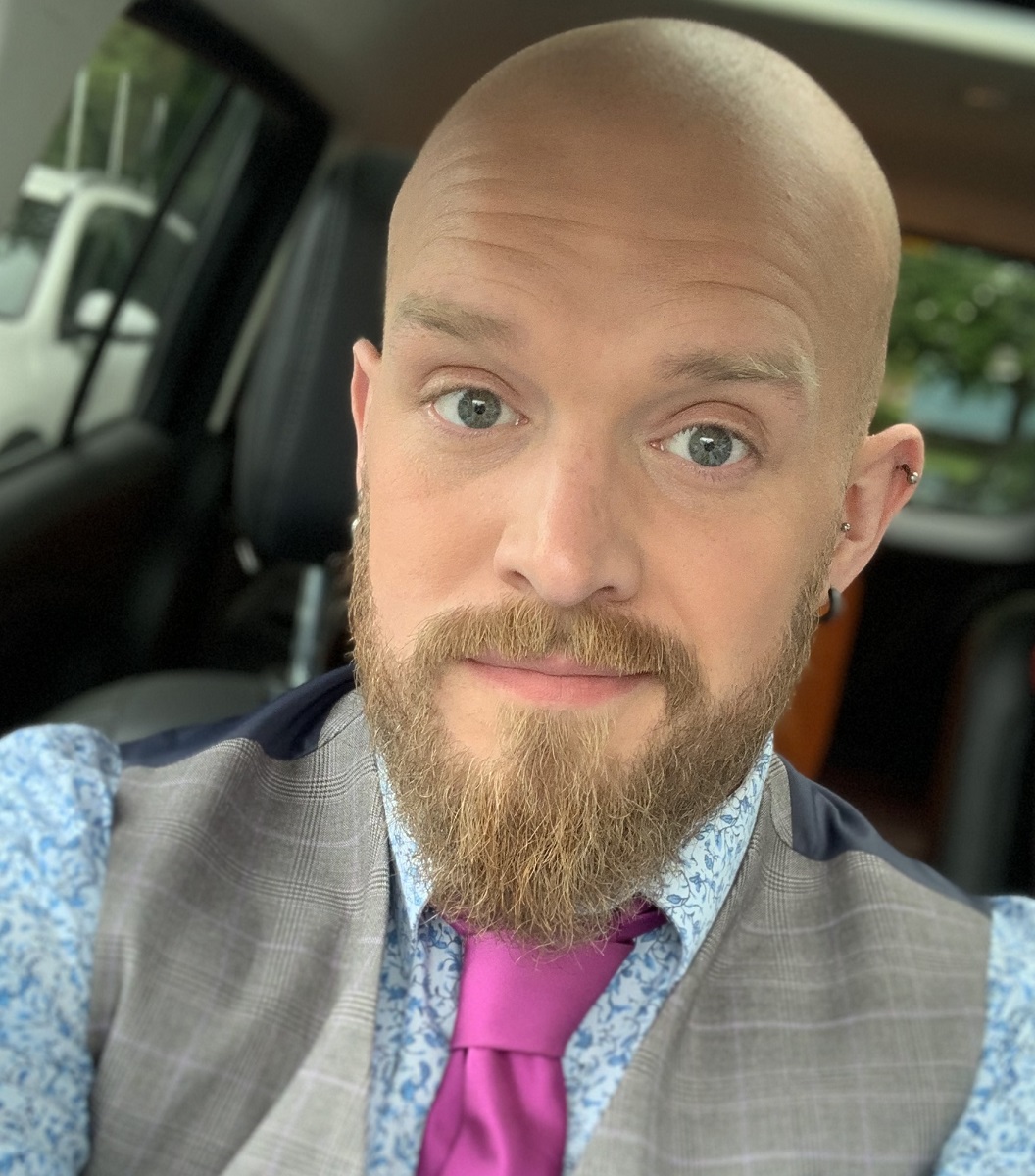 Peter Thacker-Davis
Bespoke Wedding Planner – West Midlands & Warwickshire
I graduated university in 2013 with a BA Hons in Drama and sticking to the stereotype I went into working in restaurants. I enjoyed getting to meet new people and celebrate events with them. I found my love for weddings after planning my own wedding and helping other friends plan theirs. I completed a online course in wedding planning to help develop my skills. I'm obsessed with all tv shows about weddings (say yes to the dress/don't tell the bride). During lockdown I decided that I wanted to get out of restaurants and follow this passion and was given this amazing opportunity with Bespoke Weddings. I hope to help make your special day amazing!
What is your favourite film?
If you could have dinner with any famous person who would it be?
It would have to be a table for 3 with Me, The Queen and Celine Dion.
WHAT IS your favourite holiday destination?
New York. Amazing city and where I proposed to my Husband in Central Park.
What would be your Dream wedding to plan?
Disney theme with everyone dressed as different characters and all the tables being themed on a different film and just everything DISNEY!
Jamie Hall
Bespoke Wedding Planner – North Derbyshire
I have always worked in customer service, but I wanted to do something a bit more 121 with people, really spending time with them and helping. Planning my own wedding instantly made me think that doing this as an actual job would be amazing. Fast forward to now and here I am. In my dream job, helping couples plan their most perfect, special day.
If you could have a dinner party with four famous people (past or present) who would you choose?
Liam Gallagher, Elton John, Princess Diana, and Marilyn Monroe. I think the last three would have some good stories and Liam because I think he'd be fun and would also have some wild stories to tell.
Do you have any pets?
Yes, two frenchies. Harley and Bruno. Harley is a princess (although she burps A LOT!) and Bruno LOVES humans but the same cannot be said for other dogs!
What is your favourite cocktail?
What country would you love to visit?
Bali and Thailand are on my bucket list for sure. I'm constantly looking at pictures and dreaming. Hopefully, I can get them ticket off soon!
Keely tredgold
Bespoke Wedding Planner – Nottinghamshire & Lincolnshire
Starting off in the Design industry, thoughts of Weddings were never far away. I LOVE WEDDINGS! So alongside my full time job I was always finding ways to get involved in Weddings. After 15 years in the Design industry and doing Wedding stationery for 8 years on the side, a move to Nottinghamshire prompted me to take up Wedding stationery full time but I have always wanted to be a Wedding Planner, it's my dream job. I'm so excited to work with couples and help create their perfect day.
What is your favourite colour combination for weddings?
I love Navy and Rose Gold with a little Pink, gorgeous! Oh and Sage Green and Dusky Pink… oooo and deep Pinks and Purples with a hint of Peacock Green… and Cornflower Blue with elements of Sage and Dusky Pink… and… well I like everything!
What is your secret love?
Glitter! Sparkles! Bling! Actually it's not so secret, I was known as the "Glitter Queen" at my last job as 90% of my designs contained glitter or foils.
What is your real secret love?
A spoon… a jar of Biscoff spread… the couch… my duvet and watching the Twilight films back to back. Team Edward!
What is your favourite film?
1978 The Slipper and the Rose, the perfect Cinderella story!
Hayley Wootton
Bespoke Wedding Planner – Shropshire
After completing my Textile Design degree in 2018 I knew I would go down a creative career path. After working for four years as a Visual Merchandiser for an Interiors company, I was eager to take a slightly different direction into the world of the wedding industry to pursue my dream career. I have always had a love for all things weddings and when I got engaged myself my passion for the industry grew and I knew it was a career path I had to pursue. With my own wedding approaching in 2023, I am so happy the wedding bubble doesn't have to end as I now have my dream job helping other couples plan and design their big day.
Where is your favourite place you have visited?
My favourite holiday has to be Mauritius. It was a tropical paradise, and the Mauritian food was incredible.
What is your favourite flower?
Peonies. I have planned my whole wedding day around when they are in bloom.
What is your favourite song?
Mysterious girl by Peter Andre. It is impossible not to sing along to.
What is your favourite food?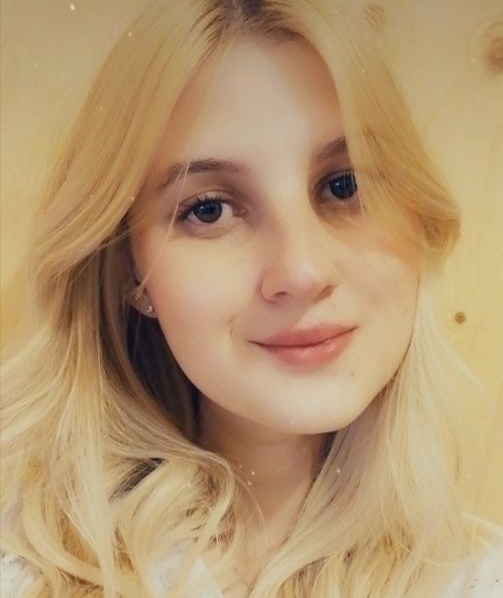 Kirsty Patrick
Bespoke Wedding Planner – South Derbyshire
My love of planning weddings started when I was little and watched 'The Wedding Planner' for the first time. With Bespoke Weddings I now get to call my dream job a reality! I'm looking forward to helping couples plan their perfect day, making their dream a reality too. I'm a sucker for a cute love story and by hearing all about the two of you, I can help inject your personalities into your special day.
WHERE WOULD BE YOUR DREAM PLACE TO VISIT AND WHY?
New Zealand – absolutely beautiful and I have to meet my favourite animal, the duck billed platypus!
WHAT IS YOUR FAVOURITE MEAL?
You can't beat a classic roast dinner!
IF YOU COULD LIVE IN A FICTIONAL WORLD, WHICH ONE WOULD IT BE?
Can I create a hybrid of 'Harry Potter' and 'Once Upon a Time' and live in a land of wizards and fairytale characters? Sounds pretty perfect to me.
STRANGEST PETS YOU'VE EVER HAD?
Chipmunks – called Chip, Munk (inventive I know!) and Snip.
Katherine Dobson
Bespoke Wedding Planner- Warwickshire & Leicestershire
I love all things weddings and have always been THE planner in my personal and professional life. With 9 years' experience of being a Personal Assistant, I was eager to take a different direction into the world of weddings. Planning my own wedding in 2019 really ignited my passion to become a wedding planner. I'm detail orientated and super organised, and love the idea of connecting with each couple to help their wedding vision come to life!
What is the best holiday you've been on?
What is your favourite cocktail?
What is your favourite film?
Christmas films are my guilty pleasure – Home Alone, The Holiday and Love Actually.
What is your favourite cuisine?
Italian – I love pizza, pasta and Prosecco!
Oliver Stanton
Bespoke Wedding Planner – West Midlands & Warwickshire
I've been working at weddings in some form or another for about 6 1/2 years. I started when I was in my first year of university studying music in Birmingham. I've always enjoyed performing at weddings as a saxophonist and being part of a couple's special day and I've had the privilege to perform at hundreds of weddings over those years, mostly across the UK but also in Europe as well. I'm excited to be a part of the Bespoke team so that I can put all the knowledge I've accumulated over the years to good use.
What are your Hobbies?
I love to cook and bake. I think I would be an excellent contestant for Come Dine With Me.
What is your guilty pleasure?
What is your favourite season?
Late spring. It's warm, you've got the whole of summer to look forward to, and it's the perfect time of year for a wedding.
Where in the world would you like to visit?
Anywhere in the arctic circle. I would love to see the midnight sun.
WHAT ARE YOU WAITING FOR...
Let's Plan Your Big Day!