BESPOKE COMPETITION WINNERS AT NORMANTON PARK
JON & JULIE
19th March 2020
CONGRATULATIONS…
Jon & Julie were selected as the Bespoke Competition Winners at Normanton Park, their prize included Venue Hire and a Food & Drinks Package! After being selected to win the Venue Hire at Normanton Park as part of Round One of the Bespoke Competition Jon & Julie were required to write a story of their background for the chance to win further prizes!
Here is a snippet of their story which helped them Win Round Two, their Food & Drink Package;
Having just come out of a bad, 5-year relationship, on my 23rd birthday night out with friends I said: "I am NOT meeting a guy in a bar!" The first bar we went in..My friend shouted she could see her single cousin and I was literally yanking my hand from hers saying I absolutely did NOT want to meet him or any man that evening!
She managed to introduce us… 5 years, 3 house moves and 2 beautiful boys later, He took me to my favourite beach in Cornwall on a big group family holiday (they were all in on it!) and proposed!
Upon finding out they had won Round Two of the Competition, Julie said;
"Jon and I cannot even begin to thank you all enough, for not only choosing us to win round 1 in the first place and be able to book such a gorgeous venue, but to win round 2 as well is more than we could have hoped for !!! It has absolutely made our year getting that news, and made a wedding like this actually possible for us.
Our wedding has changed from my original planned a small ceremony somewhere and party in my garden with 30 guests maximum, to a proper wedding in a stunning venue with the view of Rutland water. This now includes all of our extended families and friends, well over 100 guests!
We are so excited and eternally grateful for the day we are going to have. THANK YOU ALL SO MUCH ( especially Maria who has been helping us plan our day, she is the best !!! ) All our love! X "
WVSA ACCREDITED SUPPLIERS

.
Special thanks to the following WVSA Accredited Suppliers for providing prizes;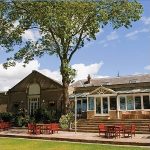 No
rmanton Park Hotel offers a truly superb location, situated on the shores of Rutland Water, next to the world famous Normanton Church Museum. Rutland Water is Europe's largest reservoir.
So if sailing, windsurfing, canoeing, cycling, fishing or rock climbing floats your boat, we're perfectly placed!
A great place to stay for all the family, this delightful hotel enjoys beautiful views from the bedrooms. You'll be staying in an original hotel building that dates back to 1829, so there'll be plenty to feast your eyes on inside too!
Whether you're walking, fishing, cycling or of course, sleeping, the Best Western Normanton Park Hotel is as warm and friendly a hotel as you'll find. Our dedicated staff will see to that
Normanton Park Hotel is the remains from the extensive manor and parkland created in the 1700s by the Heathcote family. The Hotel Boasts excellent food, beautiful water view accommodation and attentive service. The perfect venue whatever your occasion, a weekend break, dinner for two or your perfect wedding day.
REGISTER FOR OUR LATEST
BESPOKE COMPETITIONS TODA

Y!
For your chance to WIN the wedding of your dreams like Jon & Julie did, click on the link above to enter our latest Bespoke Win a Wedding Competitions.
GOOD LUCK!.