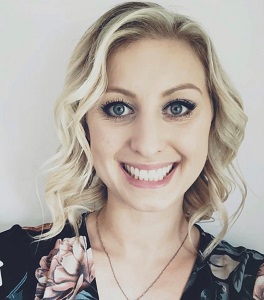 By Alice Warren.

Choosing your wedding suppliers
Your supplies are the experts who will bring your wedding vision to fruition (alongside your Bespoke Wedding Planner of course!) — but with so many different options available, it can be difficult to know where to even start. I have done a bit of a run down of the types of suppliers you can choose below.
First things first …
The first thing to ideally think of (after choosing your dream venue) would be to look into what kind of photographer you would like. There are three main types of wedding photography styles:
Traditional Photography – also known as posed or classic photography, this used to be the most popular type of style. Traditional style focuses the most on taking posed shots of the couple and their families and involves a lot of direction from the photographer and quite a lot of time out of your day but will give you some beautiful traditional shots to treasure forever.
Contemporary Photography – also known as creative photography, takes its inspiration from fashion. Contemporary wedding photography does have some posed shots, but they are of a more relaxed style, as the photographer will focus mainly on different angles and lighting.
Documentary Photography – also known as reportage or journalistic photography, the aim of this style is to document your special day in an unobtrusive way. This will provide some stunning shots and genuine emotion from your guests; they will also usually offer to get some more formal shots in there for you too.
If you check out the different photographers' pages and see which styles call out to you. Some may offer pre-wedding meetings to discuss your wants and needs and some may also offer an engagement shoot or little pre-wedding shoot to make sure you are happy with how they work and also get along well and feel comfortable with the photographer as they will be very involved on the day!

Photography by Martin Cheung Photography
Musical options…
One of the next things to look into would be your DJ for your evening reception or any kind of band or music you might want for your day, some venues will already have a resident DJ which means your work is already done for you – yay! If not, then there are lots of different options out there for you. You can choose a standard evening package which means the DJ will play for a few hours and you will be able to give most of them a set list or just a few songs of your choice and then the DJ will be able to read the room and see what they feel is best to keep the atmosphere going! Alternatively, some DJs will let you choose the entire playlist if this is something you feel strongly about, make sure to discuss these things prior to the day.
You could choose to have a live band who could come and play a few sets for you, but you will often need a DJ to play alongside this and in the breaks so it would be quite an extra cost but definitely gets the party started and means an explosive first dance!
The other options for music for your wedding could include having some kind of music for your ceremony and/or drink reception – there are lots of options such as a pianist, a live vocalist, a harpist, a flutist – even a string quartet! Once you have decided what kind of vibe you are wanting for your special day then you can decide what music will fit well.

Music by Nero String Quartet
Dressing the venue…
The next step is to think about how you envision your perfect venue looking, from the aisle runner in the ceremony right through to the lighting for your first dance. If you choose to then you can do quite a lot of the venue styling yourself but if you did want to enlist a company to help then there are lots of options that they will be able to offer, and they will have lots of different levels of packages to suit your needs and budget.
The first thing with venue dressing is to think about is what kind of colours or theme you are dreaming of. Some options could be Bohemian, Natural/Outdoor, Rustic, Minimal, Whimsical, Vintage or Romantic. The season you are getting married could also be a help you and create the theme for you!
Your options for dressing the room include all kinds of chair decorations, from covering them to dressing them with beads, lace or some kind of material to create something beautiful. Another thing to think about are centrepieces, these can be created by your florist, or you can hire your stylist to create these to suit your theme. Then there are lots of other options from your venue dresser such as moongates, flower walls and postboxes etc. Lots to choose from if you wanted help in this area, so it's all about looking around for the correct stylist and perhaps looking around their show rooms to make sure their stock fits your chosen theme!

Venue Dressing by Take a Seat in Style
Flowers…
Of all the things on your wedding to-do list, choosing your wedding flowers is probably one of the most exciting and important. Finding a reliable and talented wedding florist is crucial to helping you realise your vision for your big day.
When thinking about a florist it is important to find once local to you, you can then book a meeting to have a discussion about your wants and needs and also this is a great chance to see their portfolio – of course you can do this prior to the meeting online as many florists have a great social media portfolio for you to view.
 When you go for your first consultation with a florist, go armed with ideas. Don't be afraid to take cuttings from magazines, photographs of your venue and material swatches of your own dress as well as the bridesmaids' gowns. It's good to have a vision of what you want and what you don't want as that gives the florist an understanding of your desires and budget.
Another option is of course to go with artificial flowers which has become very popular over recent years – they can create some incredible looking displays and the bonus is you can keep them to admire for many years to come! (also a great idea for those with allergies)

Flowers by Shamrocks & Forget Me Nots
All the other bits that make a wedding!…
The other decisions for you to make are about some of the smaller but important things that will make your day one to remember.
Wedding Cakes
These include your wedding cake, again this is a supplier that you want to look local for – when choosing your wedding cake maker. It is always good to ask if it's possible for you to have a tasting box so you are sure the cake is to your liking and that you choose the right flavour. Other options to think about if cake isn't your thing, is to go for cupcakes, cookies, donuts, or a whole dessert table instead of a cake! If you fancy something completely different like a cheese wedding cake or a cake made of pork pies, then these are all options too!
Stationery
Stationery is a very personal side to a wedding, one that you can either choose to do yourself or enlist the help of a supplier. The wedding stationery begins with save the dates if you wanted them and then your daytime invites, and then later down the line your evening invites. Other options that Stationery suppliers can offer are wedding guest books, seating charts and any personalised signage that you might want. The good thing about using a supplier for all you needs is that you can have it all designed to match and to fit your theme! But it can also be a nice idea to handwrite all your invites and to create your own seating plan etc if you did want to. The suppliers will be able to do it all for you either in one of their standard designs or you can have them create a bespoke design just for you! They will also be able to offer you either the whole works or just certain parts of it if you just wanted a seating plan for instance.

Stationery from With Love Wedding Stationery
Transport
If you have any money left over in your budget then it's time to maybe think about any kind of transport that you or your partner may want to and from your ceremony, you can then have some nice pictures by your chosen vehicle also to add to the collection!
Entertainment
If you are wanting any kind of entertainment for your wedding then there are lots of options, a photobooth is always a good option and you get some great photos from it! You could choose to hire a magician for a few hours, and they can provide some magic for you whilst your drinks reception is on or for after your wedding breakfast whilst you are waiting for evening guests etc. Fireworks are always a memorable supplier to choose and will create some real sparkle – just first make sure that it's something your venue will allow (some will only allow quiet displays). If you have children attending your wedding, there are suppliers which can provide a petting zoo type set up or unicorns for hire! There are even casino tables you can hire that has personalised fun money with your faces on it!
Food Carts
Food carts are another thing to think about, it's just worth checking whether your venue will allow before booking anything. Your options range from the standard sweet carts and donut walls, to Mr Whippy ice creams and you can even have a cheese cart for your guests to enjoy!
These are all just a small range of the types of suppliers you can choose for your wedding day, there are so many more out there! Also, to remember that your Bespoke Wedding Planner can help with all of the above and more! Please find all of our accredited suppliers online here – https://www.wvsa.org.uk
Good luck choosing!
Alice xx