COMPETITION WINNERS AT THE UPPER HOUSE

. 
MARK TOOTH & KIM-MARIE GERRARD
9th April 2020
CONGRATULATIONS…
Mark & Kim-Marie have been selected as the Competition Winners at The Upper House through the Bespoke Competition! They have won the Wedding of their dreams, the prize includes Venue Hire, and a Food & Drinks Package!
After being selected to win the Venue Hire at The Upper House as part of Round One of the Bespoke Competition. Mark & Kim-Marie were required to write about how they met or their proposal for the chance to win further prizes!
Here is a snippet of their proposal story, which our judges thought was hilarious!
This wasn't the greatest proposal story about to unfold it was a disaster! Our daughter cried out as her Daddy got down on one knee 'No Daddy not in the kitchen!' she began to sob whilst our son said 'pause the moment everyone freeze, Mummy you don't have to say yes in the kitchen!' 
Poor Daddy hadn't consulted the children whom had asked on many occasions in lots of locations including asking the Reverend at the church during a choir production.
'Daddy ask Mummy to marry you!' of course I said yes I've waited some many years.  Off we went about our day and our daughter was still crying upon our walk to school she explained in such sadness that 'daddy had asked mummy to marry him but… in the kitchen!!' we later realised that she believed that the proposal was the wedding officially completed.  
Shottle Hall Derbyshire 
WVSA ACCREDITED SUPPLIERS

.
Special thanks to the following WVSA Accredited Suppliers for providing prizes;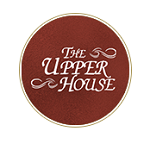 The Upper House Hotel is steeped in local history. Built in 1845 for Josiah Wedgwood's grandson, Francis the hotel has been lovingly converted into a luxury character property. 
The hotel has 24 individually decorated en-suite bedrooms and is set in 10 acres of woodlands and beautifully landscaped gardens. The Upper House provides a restful haven for individual guests, and a stylish backdrop for weddings and receptions.
REGISTER FOR OUR LATEST
BESPOKE COMPETITIONS TODA

Y!
For your chance to WIN the wedding of your dreams like Mark & Kim-Marie did, click on the link above to enter our latest Bespoke Win a Wedding Competitions.
GOOD LUCK!.