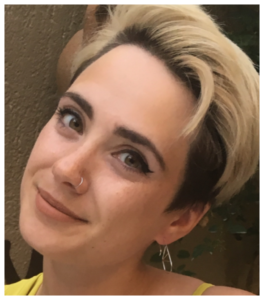 When a couple start to look at when they are going to set the date for the big day, the timescale is usually around at least a year, sometimes two! This comes down to a number of factors, however the main ones are, of course, finance and the general stress of organisation. Can we afford the day we want in the time? Will the suppliers we want be available? Can I get everything done in time? Where do I start? Many couples never even consider a 'last minute' Wedding!
So when I spoke to my bride to be, Libby, and she had set the date for 6 months time, I was surprised. However, having a wedding in a short timescale is not only very doable BUT can make the wedding much more affordable overall!
Meeting and talking with Libby, I learnt that she had been through some really difficult times personally, supported by her amazing now-husband Antony. Because of these issues it was incredibly important to have a last minute wedding within this timescale but also on as much of a budget as possible.
Couples in general can benefit from amazing added benefits at the venue when looking at a last minute wedding date. With Bespoke Weddings these can be things such as complimentary guest bedrooms, additional decorations, and reduced food and drink prices, which can drastically impact on the final bill from the venue. This can save you an incredible amount of money straight away!
Bespoke Weddings couple's also get a wedding planner to assist them on the way to their big day, and it is completely up to the couple how much they utilise us. We are a great tool to take advantage of when looking at a last minute wedding, we know the suppliers, we can recommend dates, and we can get things booked in for you, taking a lot of the pressure off.
After booking in the date at one of our amazing WVSA venues Ringwood Hall, Libby and I met up immediately and ran through all the suppliers she was looking at using, what it was that she wanted, and how to do these on a budget. A great way of saving some money is to make or do some things yourself, however this means that you have the pressure of setting everything up on the day. So Antony and Libby decided to book me for On The Day Planning, meaning on the morning of the wedding I was there to set up all the handmade items as well as coordinate external suppliers, while she spent the morning relaxing and getting ready!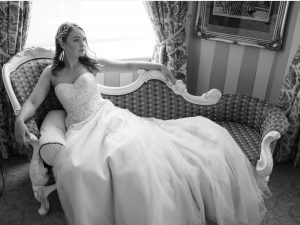 I contacted all the suppliers which Libby and I discussed immediately after our meeting and got the quotes and availability over to her as soon as possible. We get exclusive offers through our WVSA Suppliers which can be made even better when booked for a last minute Wedding! You would be surprised how many suppliers can fit you in closer to the date, and if one isn't available I was able to recommend suppliers who were available and the same quality/ taste etc.
Libby and Antony's big day, as you can imagine, did come around fast. We checked in regularly and met up closer to the date to run through every aspect of the big day and exactly what I was doing on the day. And the Wedding went off without a hitch.
The combination of a fantastic venue with amazing attentive staff, good quality suppliers, DIY aspects, and a wedding planner, enabled Libby and Antony to pull of the wedding of their dreams on a shorter timescale and with it being affordable.
Massive thanks to our WVSA accredited suppliers, Classy Weddings, John Smith Disco, and 1st Galaxy, and our stunning venue Ringwood Hall. And of course Libby and Antony for letting me use your story to help make 'last minute' weddings less scary!