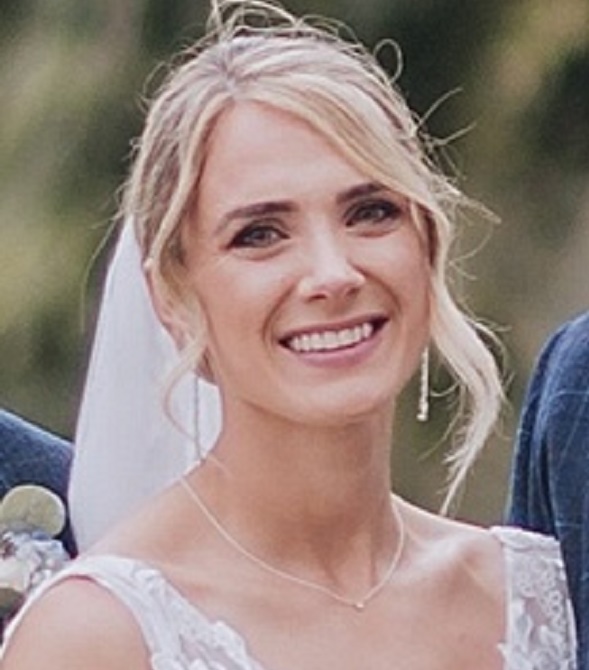 By Laura Booth.

Living Happily Ever After
CONGRATULATIONS! You made it through your wedding planning unscathed (with the help of your Bespoke Wedding Planner no doubt), had the best day of your life and now you are blissfully married.
But unlike fairy tales your story doesn't end there with a 'happily ever after', and it can be confusing, working out which bits of admin need to be done after you both say 'I do'.
As a relatively new married person, I can give a few bits of advice and information about what you might want to prioritise in your newly married life.
Relax, enjoy and debrief
OK this is not admin, but it should be seen as an essential part of the post-wedding routine.
If you're anything like me you have spent the last year or so focusing on every little detail of your big day, and it's taken a lot out of you (and caused many sleepless nights). Even if you aren't going straight on a honeymoon don't rush back into work or 'real' life. Sleep in, eat whatever and do whatever you want, you deserve it!
Wedding blues are a legitimate thing! This one day has taken up your thoughts and goals for so long a now it is all done. Now what?! Take the next few days, or week just relaxing and enjoying the results of your hard work.
Bask in your newly wedded bliss and spend quality time with your new spouse, who you likely didn't spend much one-on-one time with at your wedding. Yes technically you are still the same couple you were before you were married, but being able to say you are married to the love of your life really does feel different.
A great thing to do is have a full debrief of your individual days and write down as many little details that you remember as possible. It's a long and incredibly fast day and it can be hard to remember everything that happened. You can get a nice notebook that you can look back at on anniversaries, or whenever you feel nostalgic.

Photos by Chris Smith Photography
Get your certificate
This SHOULD be straight-forward for those having a civil ceremony.
The registry office who are performing your ceremony should give you an option to pre-order a hardcopy of your wedding certificate before the wedding day.
This is the most efficient way of getting your certificate, and fast! Ours had arrived at our home before we got back from our mini-moon.
If the registry office doesn't offer this service you will need to contact them after the wedding to order one. Most registry offices can offer this online, but each registry office can vary.
I would recommend checking sooner rather than later what yours offers!
For a church ceremony it is only slightly more complex. You need to ensure to get the marriage schedule to the registry office within 21 days of the ceremony. This is usually done by the clergy person but some may ask you to do it! Once that's been processed you should be able to order your certificate online or in person.
Name Changes
The decision to change one's name is an incredibly personal decision. I have many friends who just aren't going to change their name, some who have taken surnames, and some who have double barrelled. Personally, me and my husband have both taken my old surname as our middle names and his surname is now mine as well.
If you do decide to change your name there is a bit of work you need to do!
Taking your partners surname is the most straight forward (apart from not changing anything of course).
To do this you just need to take in or send off your wedding certificate to all the necessary places.
If you double-barrel or take a new middle name you'll need to change your name via deed poll.
There are loads of websites online that do this, so have a little google and look around to find the one that is best value for you. You can order copies of the original certificate which works well if you're sending them off to a lot of places at one time.
Once you've changed your name you need to notify quite a few people, some of these are:
Driving Licence
Passport
Bank Accounts and Cards
HMRC
Your employer
Car registration
Electoral Poll
Local Council
Utilities
Doctors
Dentist
Mortgage provider
Telephone company
Pension
It can be quite overwhelming sending these all so the top 5 are a good place to start.

Photos by Elen Studio at Shottle Hall
Saying Thank You
To send a thank you card or not?
It is an extra cost on top of an expensive occasion, so again this is personal to each couple.
As a minimum, I would make sure to get a thank you in some way to particularly those who gave you a gift of some kind, even if it's a small private message on Facebook. Doing this within a month is best as well.
Also be sure to let your suppliers know if they did a good job, leaving reviews really helps support the suppliers who gave you the wedding day you dreamt of.

Photos by Tilly Fudge
Photos and Albums
After a month or so you should be receiving your photos and video from your photographer and videographer.
You can feel impatient to get your hands on your photos but it is worth the wait to get those amazingly edited and professional photographs that you'll treasure for the rest of your life!
Once you receive them, I recommend putting aside an afternoon or evening to run through all the photos together and pick your favourite ones. If you haven't got an album with your photography package this is a great time to order that as well.
Then you can get uploading and sharing all the photos with your loved ones!
Send Photos to your Planner
It is one of our favourite things as Wedding Planners to see your wedding come together and see how amazing your dream wedding was. So please do send over your photos to us after the big day! We LOVE to see them and share them.
Live Happily Ever After
Love, Laura xx
Photos by PH Weddings at Mosborough Hall