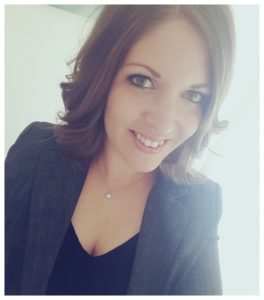 Wedding Planning… A little help & advice!
I recently had a meeting with a lovely couple who won Round One of the Bespoke Competition at Quorn Grange Hotel. During that meeting we discussed how planning a wedding is a complete mystery to most people! Couples often get asked questions that they don't have a clue what to respond with……What time do you want to sit down for your meal? What order do you want your speeches? What time can I come and set up?  Etc, etc…….
If you haven't even been a guest at a wedding, let alone planned one before, how do you know what to respond with? What is the normal time for these things to happen? What even happens during the day? Where do I start with planning a Wedding?
The meeting really got me thinking! For those who have had meetings with me will know I am not one to get stressed. The thought of a couple getting stressed planning their wedding is something that I really don't like. No one should be stressed, you should enjoy every single minute of planning your big day! So, as you can imagine, this meeting really made me realise that this needs to change. We need these questions answered and we need that little bit of help getting through this stage. Am I right?
So Ladies and Gentlemen, here it is……. a little piece of help to aid you in understanding how your big day will run and what you need to think about when planning a Wedding! I hope it helps! 😊
YOU'RE ENGAGED!
First of all, a massive CONGRATULATIONS on your engagement! We love a good proposal story at Bespoke Weddings, so please feel free to share this with us on our Facebook page.
Now, step one……..Entering our competition is a must! 😊 We are so privileged to work with such a variety of beautiful venues and what's not to love when we can save you £1,000s on venue hire, food and drinks and suppliers! (See Amy's blog for tips and advice on choosing your venue). 
Booking your venue…
If you are selected as one of our lucky Round One winners, one of our Wedding Planners will contact you to arrange a meeting with you at your selected venue. Our Wedding Planners are extremely knowledgeable and are very good at giving you advice. If you are unsure of anything, your Wedding Planner is always on hand to help you, so don't be afraid to ask! No question is silly and no question is too small. If its on your mind, ask it! A lot of my couples apologise for getting in touch with me……don't ever be sorry, its what we are here for 😊
Your Wedding Planner will help you to secure your date at the venue and they will explain each step in doing so. We always recommend booking your registrar before confirming your date with the venue as this will avoid any disappointment of your registrars not being available on your booked date.
What time is best to have your ceremony? Now this is a question I do get asked a lot. Ultimately, this is up to you. However, there are a few things you may want to take into consideration when deciding on the time of your ceremony.
The biggest factor I find that needs to be thought about it the time in between each section of the day. You want your day to run as smoothly as possible with no big gaps for your guests to have nothing to do, resulting in them being bored. You do not want bored guests!
When talking to my couples I usually recommend a time of between 1pm and 2pm. I find this is a perfect time to hold your ceremony. It gives you plenty of time to get ready in the morning without having to be up too early (although I know you Bride's will probably be awake at the crack of dawn anyway!), plus the rest of the day will flow very nicely.
I have put together a brief outline of how a day would run with a ceremony of this time. Please note that each venue is different, and timings may tweak slightly but at least it gives you a general idea.
2pm – 2.30pm: Ceremony
2.30pm – 4pm: Drinks Reception and Photographs
4pm – 6/6:30pm: Wedding Breakfast/Speeches
7/7.30pm: Evening Guests Arrive
8pm: Cutting of the Cake & First Dance
9pm: Evening Buffet Served
12pm: Carriages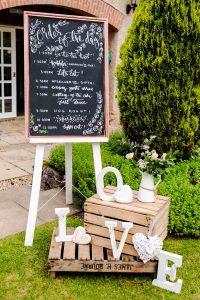 Planning the big day!
So, you've booked your venue and your registrar, now comes the exciting bit! Getting those plans in motion. I know most of you have probably been planning this day since you were about 5 years old (you know who you are!!) but for some, this may be a little over whelming.
Here is a quick list of this things we recommend you start thinking about:
Suppliers – Suppliers tend to get booked up super-fast so if you have a certain one in mind….get booking! The main suppliers you will need are: Stationary (Get those invitations out!), Photographer, DJ/Band, Florist, Cake maker.
You may also want to think about Venue Dressers, Videographers, Entertainment, Hair and Make-Up. (Ask your Wedding Planner for help with your suppliers, they will be able to recommend the best ones and get you some savings at the same time!)
'THE' Dress – Ladies, it's that time……. get dress hunting!!! (Have you seen Say Yes To The Dress?……brilliant show and gives you lots of inspiration!)

'THE' Suits – Gentlemen, you too need to get shopping! Go find that killer suit!

Rings – I know, I know…..even more shopping! Have fun going shopping and trying on lots of different rings. You need to ensure you are completely happy with the one you choose.…. you will be wearing it for a very long time after all!!!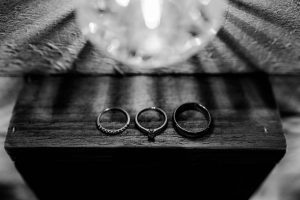 Once you have given your venue the timing for your ceremony, they will then be able to provide you with timings for your day. This will be really helpful to have when talking to your suppliers. For DJ's, they will know the window of time they have to set up, Hair and Make-up will know when you need to have finished by and even your cake-maker will have an idea on when is best to deliver the cake.
(Don't forget, your Wedding Planner can help you with your supplier needs and discuss with you how you can be in with a chance of winning a supplier package for free!) 
Moving Forward
Ok, so now you've sent your invitations out, getting your RSVP's back on time is important. This way you can give your venue your final numbers/menu choices in advance without the stress of leaving it until last minute. I know this may be easier said then done as guests can be horrendous at getting their RSVP's back to you ..…. just threaten to take them off the guest list all together and I am sure they will rush to get it back to you!
Your venue will invite you in to meet with them to discuss your final details. This is normally done a month or so before your wedding date. They will be able to discuss your final menu choices, go through numbers and the general running of the day with you.
By this time, you may want to have thought about the finer details of the day, how you want your wedding party organised, what order you do want your speeches to happen etc.
Before you say it, I know you may not know the answer to these questions, but hopefully this will help you:
Traditionally, the wedding party would enter as follows:
The Groom, Best Man & Groomsmen- will be at the venue to greet guests as they arrive.
The Bride's Mother
The Flower Girl(s) and Ring Bearer(s)
Bridesmaids
The Father of the Bride and the Bride
Some couples choose to do this a little differently and for example,  have bridesmaids walk behind the bride. Essentially, this is totally up to you 😊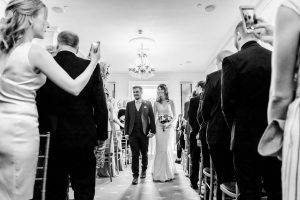 Then for the speeches. Again, it is down to personal choice but if you would like to stick to tradition, it is normally the Father of the Bride who will start the speeches. Followed by the Groom and then the Best Man. Couples are also now choosing to have speeches made by Mothers or maybe even the Maid of Honour which is absolutely fine, and they can be slotted in where ever you like. Other couples don't like the attention so have no speeches, remember it is YOUR DAY so do what you want!
And relax………
Once you have had your final details meeting with the venue, everything should be in place and ready to go. This means you can relax and enjoy the lead up to your big day! Final bills should be paid, everyone should be aware of what they are doing and when, all details are sorted with the venue. For those who still like to worry, don't forget the On the Day Wedding Planning Service. This means your Wedding Planner can take care of everything on the day for you (ask your Planner for further details)! So, at this stage, there is nothing left to do other than……….HAVE FUN ON THE HEN/STAG DO!!!
So finally………..(I hear the sigh of relief from you all!!) this blog has come to the end. Thank you all for your patience in making it this far but I do hope that this has been useful to you all and that it has helped a little at least.
Please don't forget, your Wedding Planner is there for a reason……if you have any questions, please just fire away 😊
Aimee xx
Ps……one last thought to go away with: Remember, you must look after yourself on the lead up to your wedding. No one wants a snotty/poorly Bride or Groom on their hands so plenty and fruit and veg and lots of beauty sleep!!! :-p 
Huge thank you to Chris Bunce, one of our amazing WVSA suppliers for these fabulous Wedding photos! https://www.chrisbunce.co.uk/