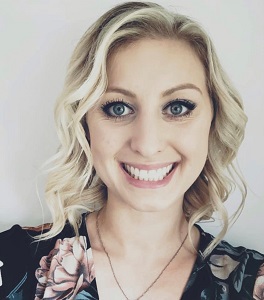 By Alice Warren.

Spring, Summer, Autumn or Winter?
There are 4 seasons, 12 months, and up to 31 days in each month – how to choose which one will be the perfect day for your special day?
In this blog I hope to show you the best reasons to choose each season and perhaps give you a fresh perspective on the months you possibly hadn't considered!
If you choose Spring…
Spring is one of the best seasons to get married outside – with the temperature just right and surroundings in full bloom. A selection of our venues have an outdoor ceremony license – and those that don't still allow you to enjoy a glorious drinks reception outside.
Spring is synonymous with 'new beginnings', with the sunshine comes happiness and a peek into what will be when summer comes. Everyone is in great spirits, after being inside for months hibernating throughout winter, so you will have a natural built in atmosphere! It's the best season to start your next chapter together as a married couple!
With regards to your flowers, Spring is abundant with options for you – from Roses to tulips, calla lilies and hydrangeas. These all come in a beautiful array of hues and Spring is perfect for everything from an understated pastel posy, to a bright overflowing bouquet of bright yellows and pinks!
One other great thing about Spring (as well as Autumn and Winter) is that suppliers often have more availability, so if you have your eye on that local leading photographer, then you may have a higher chance of securing them!
If you chose Spring then Easter is a great time to choose, as people often have some time off work, the theme then writes itself! Imagine daffodils in your bouquet, little individual baskets with chocolate in as cute favours and even an Easter egg hunt to keep the little ones entertained.

Photos by Elen Studios at the stunning Shottle Hall
If you choose Summer…
Summer is a popular month to get married in and we can see why! Everything will be in full bloom, imagine luscious green landscaped lawns and the sun shining over you and your guests as they sip champagne and toast to your happiness.
The warm weather gives more clothing options for both you and your guests. If you wanted that beautiful vintage tea length dress, then the Summer months are made for it. Along with choices of lovely different coloured waistcoats for the groom and groomsmen, so they can take off their jackets and enjoy the day.
The Summer is the perfect time to enjoy some alfresco dining, whether that be for your wedding breakfast in the form of some lovely summer salads, and an evening BBQ. Or you could opt to book a food cart to serve some delicious Mr Whippy ice cream – it will be a huge hit with your guests for sure!
If you wanted to add a little entertainment for your guests to enjoy on the day, and if your venue has space, then there are all sorts of different lawn games you could choose to hire. From giant snakes and ladders, Giant Jenga, croquet or even get a ping pong table (your older guests could then maybe enjoy a beer pong tournament once the sun goes down!)

Photos by Martin Cheung Photography
If you choose Autumn…
Autumn light is so special, there is a beautiful gold warmth to each day and this will be captured by your photographer in all your wedding photos. Especially if you have a venue that's immersed in nature, as you will be surrounded by the glorious tones of reds, oranges, greens and burnt yellows. This also works so well as a theme and you can bring the outside in, use the colours of autumn for your flowers, table settings, invites and more!
If you choose an Autumn month then you open up all of the possibilities and ranges of wedding dresses, not only can you still get away with all the strapless wonders that are common in Summer, but you can opt for any dress with sleeves and not get too hot. The possibilities are endless!
So many people are desperate for a Summer wedding, because they want to get married on a hot and sunny day. But marrying in July or August is no guarantee that it won't rain. If you choose Autumn then there's every chance you could get a beautiful crisp sunny day, that won't be too hot to handle like it may be mid-summer.
You have different themes to choose from during the Autumn months, from having ivy adorning your tables to having little pumpkins dotted around. Autumn is perfect for covering the venue in twinkly lights to give your wedding that incandescent feeling when the daylight fades.
You also have bonfire night in this season, so think maybe a food cart with hot chocolates or churros and then a stunning firework display to top the night off! You could provide your guests with sparklers as favours which adds a fun and nostalgic feel to a wedding party, and they can look brilliant in pictures.

Venue Dressing by Allensis Special Occasion Services
If you choose Winter…
A Winter wedding really does write itself, whether you choose to go with a Winter Wonderland theme and go all white, with glitter and even fake snow, if you wanted to go that far! Or whether you go with the classic reds and golds and flickering candles of the festive season. If you were thinking of a December wedding then the venue may even already be pre-decorated ready for Christmas!
Depending on your venue, then you may have some open fireplaces, for people to sit and chat and sip a mulled wine in front of, creating that cozy winter wedding atmosphere. You can also really enjoy some lovely warming comfort food, such as a nice roast dinner and even hire a delicious cheese cart for your guests to snack on – yum!
Your outfit choices change once again for Winter weddings, you could choose a dramatic cape, stunning high necklines, rice fabrics, sparkly embellishments and you could even throw on a little silk jacket or a fluffy chic stole! It's also a great time to suggest a full black tie dress code, your friends and family will love going all out for your big day!
Your wedding photographs in winter can be so beautiful too, even if you don't get a perfect picturesque snowy backdrop then the lighting is never too bright in Winter, so the pictures can be crisp and clear and the sun won't be beaming down in your guests eyes.
The colour schemes you could use for Winter can be such beautiful pairings such as white and gold, blush and burgundy, copper and green and navy and peach – the great thing is you will also be able to find seasonal flowers in these colours that will be stunning to use in your wedding.

Photos by Matt Selby Photography
Good luck choosing!
Alice x