Surviving your Wedding Day
Now firstly let me just say; the title of this blog makes it sound like getting through your wedding day is the hardest thing to do… it's not! Planning a wedding can be stressful but it will also be one of the best days of your life and I'm sure you will have a magical time. Below are a few little hints and tips, as a wedding planner I'd like to share with you.

The night before your wedding
Its easier said than done but try and get a good night's sleep! Wherever you are staying (whether you're the Bride or Groom) it's likely you won't be alone! People will be there to add pressure of drinking and late nights but the best way to avoid that afternoon tired feeling (you know the one, when your full of food & lots of prosecco has been consumed) is to get a good nights rest the night before, along with plenty of water to make sure you are looking radiant on the morning!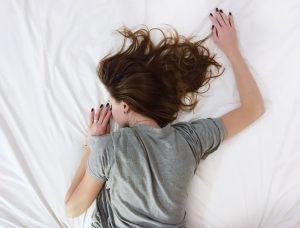 Emergency Kits
First, tissues! Yes, it's a wedding and yes, people will cry! (its normal). Make sure that the Best Man has some in his pocket, and if the Bridesmaids have handbags, I'd put some in there too. You can never have too many.
Secondly, most make-up artists will provide you with a touch up kit for during the day. If they don't, I would highly recommend asking for one. When the meal is over and you've lost your lippy to the side of a prosecco glass it's nice to get this topped up.
And finally, something not many people think about is deodorant and perfume/after shave? Wedding days can be such a long day, from being awake at 6:00am to not going to bed till 1:00am! Making sure you feel and smell good all day could be a challenge. Having a small stash of these somewhere handy means freshening up takes a simple trip to the toilet or bedroom.

Don't worry (too much)
I know it's easy for me to say that, but try not to worry about things you can't control. If something doesn't run exactly to the time schedule – if the Best Mans speech is a little more embarrassing than you'd imagined (everyone will laugh anyway!) or even if it rains. All your guests are there to celebrate the two of you and your love for one another – a little rain won't change that! Plus, if you get a good photographer, they can take some amazing shots whatever the weather.
Don't get too drunk
You'll thank me for this later. We all love a drink, I'm partial to a good G&T or two myself. But on your big day make sure, by the end, you can remember it and look good with it too. Everyone has those photos that appeared after nights out – you know them ones we don't want to remember? Well, you wouldn't want them appearing after your wedding! Leave that to your guests! Alternating drinks by drinking water in between is a good way to make sure your still feel and look fabulous come the end of the day.
Take time
Your wedding day will go by quicker than you can ever imagine. It's also a day where, believe it or not, other than for photos, you'll won't spend a lot of time together. Make sure you take time together, just you two! After your ceremony, take five minutes out (as its likely you won't have seen each other before hand) this gives you a chance to talk and discuss the (oh my gosh) moment that you have just vowed to one another! Another time to try take a breather, would be after your meal – enjoy a moment of tranquillity and quiet time reflecting before your evening guests arrive.
Last but by far the most important. As your wedding day can be a little bit of a whirlwind, make sure you ENJOY every second! Savour every moment, and take it all in. Above everything you are their to celebrate the fact that you are getting married to the person you love most in this world!
If you are yet to book your big day, then make sure you enter our Bespoke Weddings Win a Wedding Competition! With a huge choice of venues all over the Midlands, you can save an absolute fortune off your Wedding and have one of our Bespoke Wedding Planners to make sure it is stress-free!
Enter here: https://www.bespoke-weddings.com/wedding-competitions/