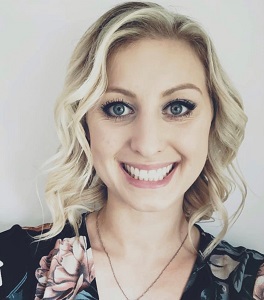 By Alice Warren.

Wedding Centrepiece Ideas.
Where to begin?.. there are soo many ideas out there for your table centrepieces! With so many unlimited ideas out there to wade through from your classic flowers, simple greenery or even to something more personal and quirky! I have listed a few options below for you to have a look over! 
Classic Candelabras
The term candelabra comes from the Latin word candelabrum, which means a candle-tree. T
here are lots of different types of candelabras, they range from brushed gold, shining silver to chic white so can be adapted to suit whatever aesthetic you are after. You can wrap flower garlands around these of any colour, use pearls, add greenery or even a touch of sparkle! You can also choose coloured candles to suit your theme if you fancied a quirkier look!

Image reference – WVSA Supplier Take a Seat In Style
Lanterns and Candles 
Lanterns are a staple for wedding centrepieces, they are so versatile and go with any colour or theme. You can choose to fill these full of flowers, or you can have a large solitary candle or pack them full of candles for a lovely effect! Just as with candelabras, there are lots of different lanterns, of all shapes and colours to choose from.

Image reference – WVSA Supplier Pretty Chairs
Greenery
Simple yet so effective, this works at any venue and at any time of the year and will blend with any other colour schemes you wanted to add! Greenery can be incorporated into other items, like vases or lanterns etc. The greenery can be laid on the table or it can be hung from above the tables if your venue can  accommodate it – this looks so stunning! Greenery can be utilised on long tables or round tables, its so versatile and is one way to bring the outside in!

Image reference – WVSA Supplier Floral Exuberance
Log Slices and Twinkly Lights
Log slices will bring a perfectly rustic edge to your special day. if you have a wonderfully natural and simple theme for your wedding then these will be the perfect fit! if you wanted to create a little magical centrepiece then fill some jars full of twinkly lights and it will be like your own fairytale!
Image reference – WVSA Supplier Classy Weddings
Cherry Blossom Trees
Cherry Trees are very elegant option to really impress your guests, perfect for Spring and Summertime weddings, they usually work best on round tables. Blossom trees are really grand and tall, so very impressive as centrepieces and it means all your guests can see each other and not be peering around a low arrangement all day!

Image reference – WVSA Supplier Twinkles & Tiaras
Pampas Grass/Feathers
This is becoming a very popular idea for dressing a venue for a wedding, it has a fluffy, feathery appearance and is beautifully soft on the eye. The display can be big and bold in large vases or alongside some small blooms in small vases dotted around the table. Pampas is a great addition to any earthy or boho-inspired wedding.

Image reference – WVSA Supplier Elegant Seats
Flowers
Flowers are the most classic of all centrepieces, so romantic and there are sooo many options on this front! Flowers can be displayed in large tall vases, laid along the table in long garland type styles, placed in smaller vases, low arrangements or you can even have a real potted plant that you can then have them in your garden to enjoy for years after! The great thing about flowers is there are so many types, they can be any colour you can dream of and there are flowers specific to each season and you could even go down the artificial route so again you get to keep them forever.

Image reference – WVSA Supplier Blue Horseshoe Weddings 
Seasonal 
If you are wanting to really focus on the seasonal aspect of your wedding then themed centrepieces is a wonderful way to express that.
Spring Wedding – Bunches of daffodils, tulips, hyacinths giant daisies, all the pastel colours. You could even add little easter eggs in there! 
Summer Wedding – Now here you can just go crazy with all of the colours, flowers, candles – you name it!
Autumn Wedding – think pine cones in jars or little pumpkins or different coloured gourds.
Winter Wedding – I love all the twinkly Christmas lights, dried flowers and berries, wreaths, candles, you could even have mini Christmas trees!

Image reference – WVSA Supplier Dani's Wedding Party Angels
Something a little different
If the usual flowers and candles aren't quite doing it for you then there are a million other ideas you can look into – most of which are wonderfully personal and will really bring a special touch to your day!
You could use pictures of yourself and your partner – either together in different stages of your relationship or as children for some nostalgia! You could use any previous experiences such as traveling as your muse and have different countries as your table themes. If you are avid readers then you could use stacks of your favourite tomes as table decoration? If you are plant lovers then you could fill the table centres with little succulents or other small plants (these are great and can double as favours!), if you are wine or spirit connoisseurs then you could save the bottles you drink and decorate them in some way – think candles/lights/flowers. If you love the beach you could fill a vase with sand or shells or beautiful beach glass or stones!

Image reference – WVSA Supplier Sophia's Final Touch
The possibilities really are endless with your centrepiece, don't be afraid to go all out there or create something so personal to you – its your special day after all. The tables where you family and friends will join you in breaking your fast as a wedded couple really should highlight you two as a couple so got for it!!
Good luck choosing 🙂 Alice xx