By Katie Bettany.

Wedding Traditions!
There are wedding traditions that appear at almost every wedding! But there are also things we see only at some weddings which can be a little weird and wonderful, have you ever thought about where some of our wedding traditions come from? For example, why do Brides always wear a white dress or why do we feel we need to buy confetti?
You may have seen back in October that the lovely Kirsty Moran wrote about the traditional rhyme 'something old, something new, something borrowed, something blue and a sixpence in her left shoe' – if you haven't seen it, I highly recommend you go back and read it.
This time we are going to delve into some of the other well-known traditions that you may not have even realised are a tradition or thought about where they come from:
Giving away the Bride
Traditionally this was the part for the Father of the Bride, walking down the aisle and passing the hand of the Bride to their new Groom. Now days this role can be Father of the Bride, Mother of the Bride or in some cases Brothers / Sisters / Aunts & Uncles. You may be quite surprised to hear that this tradition comes from back in Middle Ages, when daughters were considered their father's property and quite literally sold to the Groom – now we just see it as a beautiful family moment and its great for a photo opportunity!!!

Image reference: WVSA Supplier Rebecca Dawe Photography
Wedding Rings

It's a given isn't it that on the day of your wedding you will swap rings? You spend hours and hours trying to find the right one, especially when it needs to look good next your engagement ring for the rest of your life. The tradition of wedding rings actually goes back to Old Egypt. The circular shape was thought to symbolise eternity. The Egyptians also began the tradition of the finger that we wear them on because they believed the 'vena amoris' (vein of love) started here and ran all the way to the heart.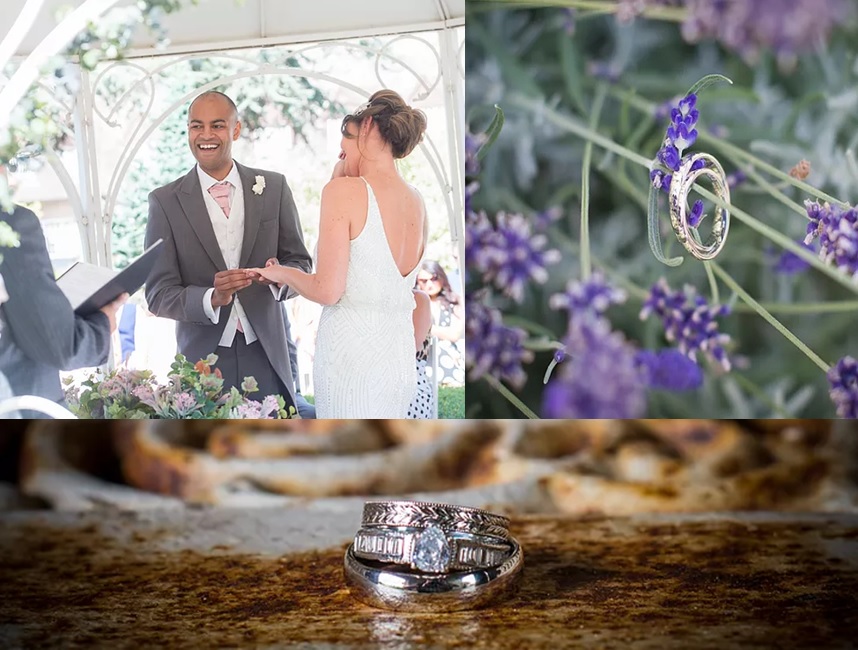 Image reference: WVSA Supplier Jennifer Amy Photography


Why a White Dress?

Prior to 1840, when Queen Victoria married Prince Albert, Brides used to wear any colour to their wedding, they would hunt out the best clothes they had and wear those on the big day. Once the Queen was seen in her white/ivory gown this became the colour of choice and remains to be to this day. I wonder what other traditions we have from Queens gone by?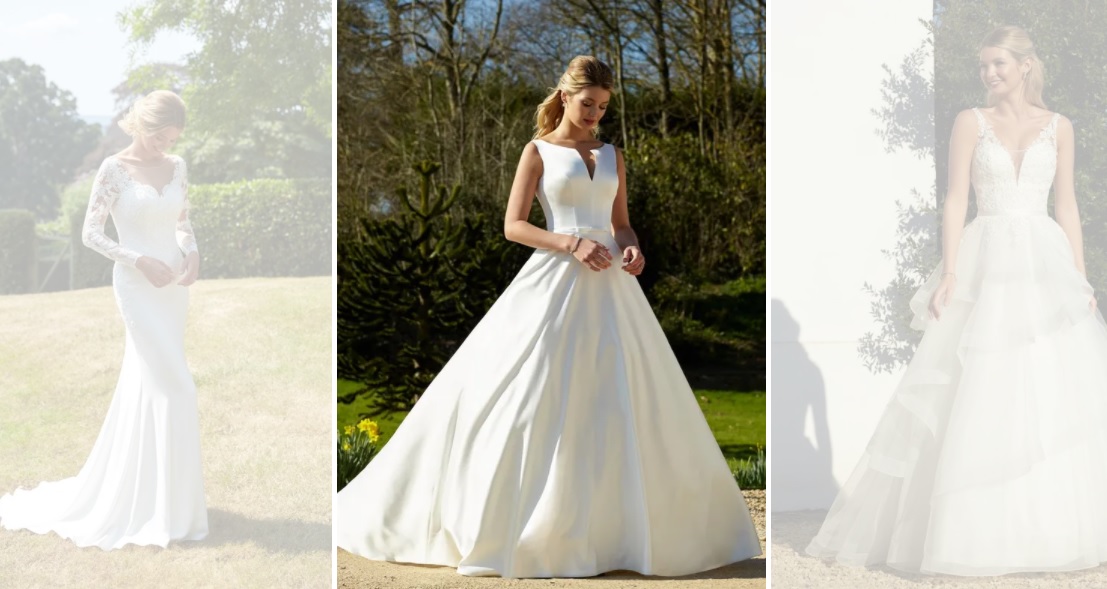 Image reference: WVSA Supplier KT Bridal


Throwing Rice

Can you imagine being covered in grains of rice just after your ceremony? Well, this custom began in ancient Rome. They believed that throwing grains of wheat or oats at newlyweds would bring them fertility and wealth. Thankfully now days people prefer confetti or real petals because it comes in so many colours and can be matched to the wedding theme. The fact it looks good in photos and hurts a lot less is a bonus! 😊

Image reference: WVSA Supplier Chris Bunce Photography
The First Dance

Have you started to practise this yet? Swaying around in the kitchen to a song that's come on Alexa? Or booked in with a dance teacher for after lockdown? The first dance has become a pinnacle part of the evening reception, along with cutting the cake! This comes from the days of royal balls. It was the first song of the evening that officially started the party. It became customary for the male guest of honour to invite the lady of the house to join him on the dancefloor. A lot of couple's honour this by having the first dance as Husband and Wife, but in wedding traditions gone by 'the host' which is normally the Father of the Bride would dance with his Daughter first and then pass on to the Groom.

Image reference: WVSA Supplier Martin Chung Photography


Tossing the Bouquet

This one isn't something that we tend to see at every wedding – Bouquets can be expensive! Many Brides prefer to take their bouquets home to enjoy or sometimes get dried to save as another memory of their special day. (Check out our WVSA Supplier Bespoke Botany who can do this for you!) 
This tradition comes from more brutal times of 15th century Britain, where at the end of the wedding day guests would have to try and tear off bits of the bride's dress!! Shocked? I was! They went for the dress, any flowers or even bits of hair. It was thought that grabbing something from bride would give you some of her good luck. Can you imagine? The expense and things we go through to get our weddings perfect and people just tear you apart at the end? This tradition then evolved to the Bride throwing her flowers at the mob and running for her life, and the life of her dress!!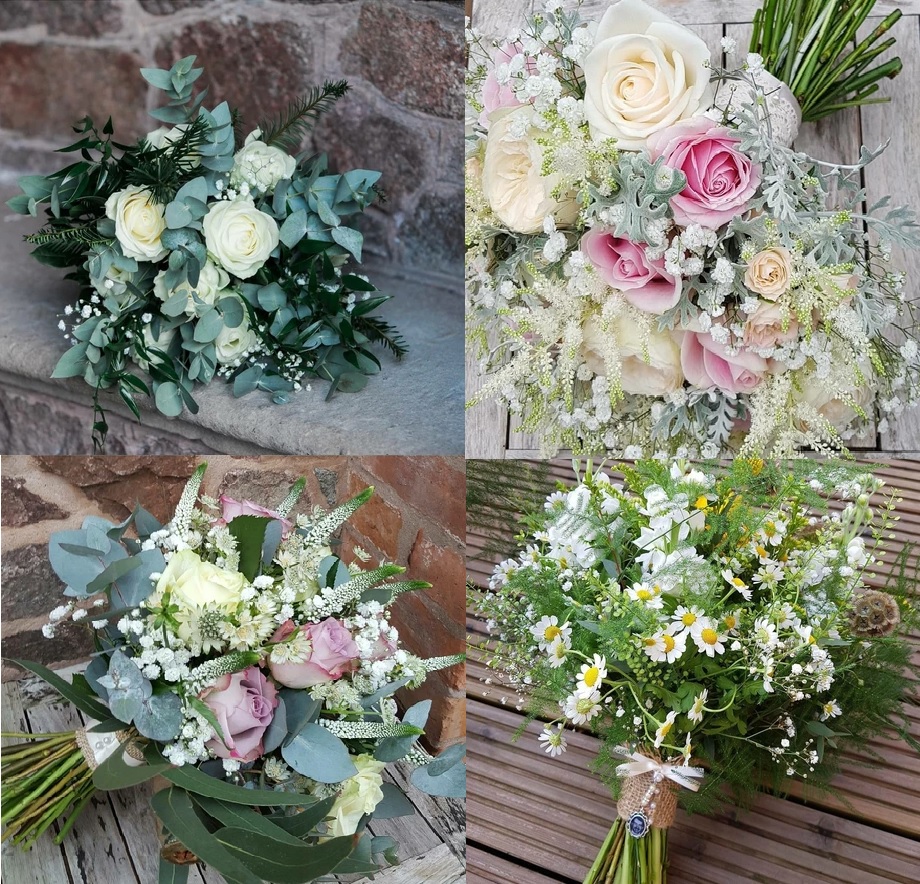 Image reference: WVSA Supplier Bradgate Flowers


I wonder how many of these you already knew? Or how many shocks you had during the reading of this blog? Things certainly have come along over the years, and we continue to develop new wedding traditions or incorporate our own family traditions into the day.

Happy planning, Love Katie x